(Boston, September 26, 2015) – Five fellows of Michael Dukakis Leadership Program has started their work by participating in various meetings and activities led by Boston Global Forum's CEO, Nguyen Anh Tuan, who is also director of program during their week in Boston.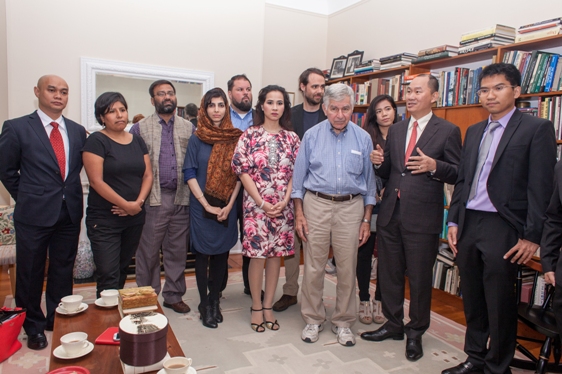 Photo: Michael Dukakis Leadership Fellows in a meeting with Governor Dukakis on September 23.
Five fellows, coming from different fields of profession, are selected based on their excellent performance on contributing to betterment of society. They are Bill Ottman, Founder and CEO of Minds.com; Roya Mahboob, Founder and CEO of Afghan Citadel Software Company; Jeremy Samide, Cyber expert and Lead Consultant to Stealthcare Labs; Chau-Giang Thi Nguyen, cultural activist, pianist and painter; and Shubhranshu Choudhary, Founder of CGNet Swara.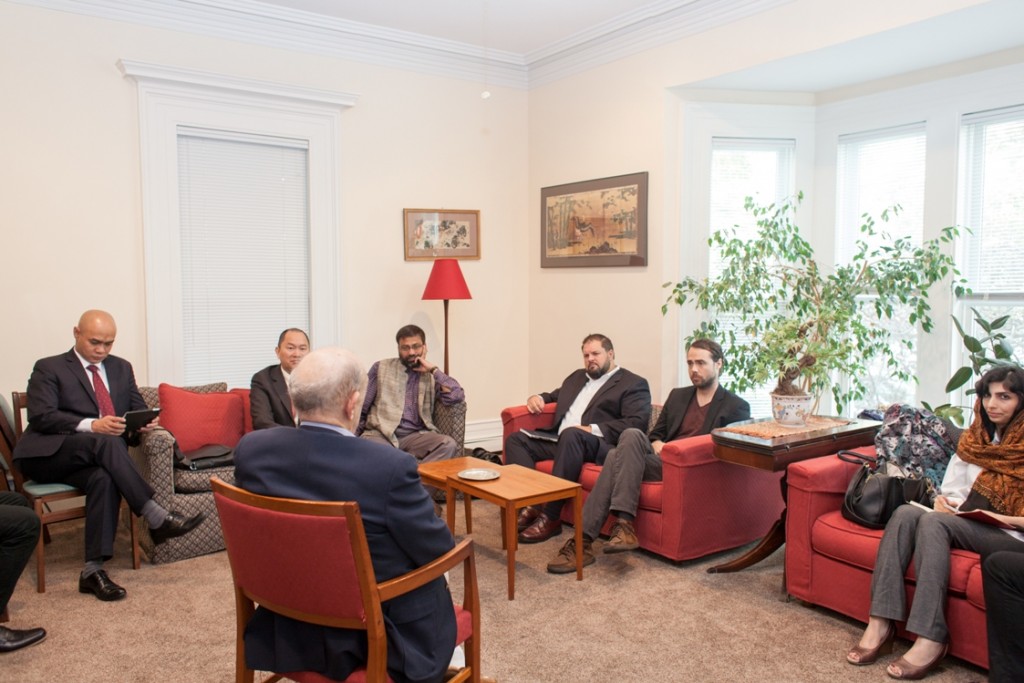 Photo: Michael Dukakis Leadership Fellows and Members of Young Leaders Network in a visit with Harvard Professor Ezra Vogel.
During the first Boston week, Fellows met with high-profile professors of Boston to learn and be trained on management and information technology, such as Harvard Professors Ezra Vogel, Joseph Nye, Thomas Patterson; Professor of Boston University, Thomas Fielder, Dean of College of Communication; and Professor of MIT – Robert Desimone, Director of McGovern Institute for Brain Research, and Daniel Weitzner, Director of the  CSAIL Decentralized Information Group.
Fellows also attended the leadership lecture delivered by Governor Michael Dukakis, chairman of Boston Global Forum at his house.  The Boston training week ended by presentation of fellows about action plan on promoting Cyber Peace and Security at Boston Global Forum conference which was held at September 25.