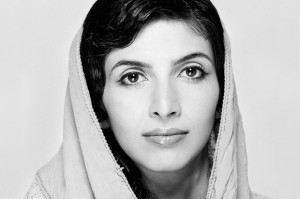 Member of Young Leaders Network for Peace and Security
Roya Mahboob is an Afghan entrepreneur and businesswoman. She founded and serves as CEO of the Afghan Citadel Software Company, a full-service software development company based in Herat, Afghanistan.
She has received attention for being among the first IT female CEOs in Afghanistan,where it is still relatively rare for women to work outside the home. On 18 April 2013, Roya Mahboob was named to TIME magazine's 100 Most Influential People In The World for 2013 for her work in building internet classrooms in high schools in Afghanistan and for Women's Annex, a multilingual blog and video site hosted by Film Annex, which gives the women of Afghanistan and Central Asia a platform to tell their stories to the world.
She is also known for her work with online film distribution platform and Web Television Network Film Annex on the Afghan Development Project.